One recommendation that we made while writing home remedies for late talking children is that parents need to form support groups where they discuss and share their challenges.
While it might not be possible to do that locally with the social gatherings bans, work schedules and unavailability of parents with similar needs in your area, you can always join Facebook or WhatsApp groups.
In this article, we will give you a list of 4 active Facebook groups that you could join.
I am an active member in all these Facebook groups and so, I know very well how valuable they all are.
#1.Parents of late talkers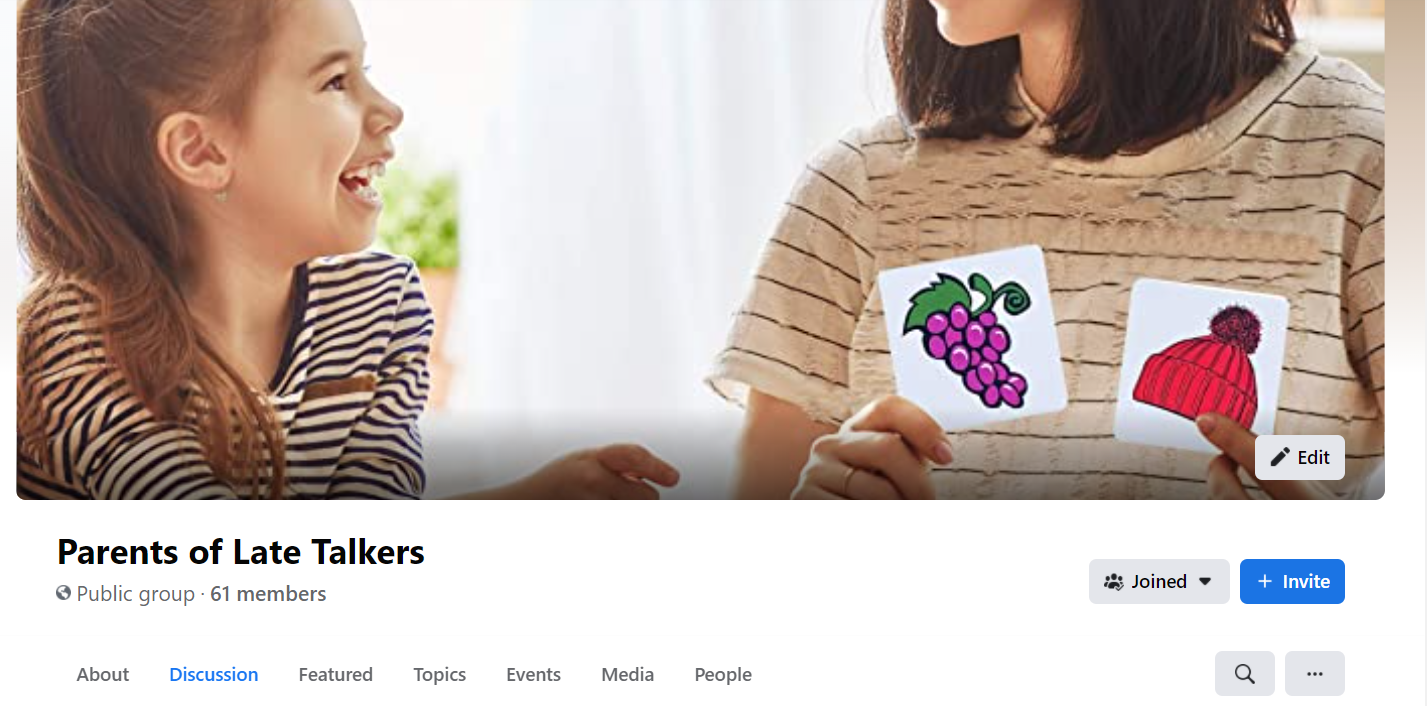 Our digital marketing team formed this group in the belief that parents of late talkers might not really know what to do with their kids develop language skills. Probably you are there believing in the wait and see approach. It could be that you are yet to go for a language development assessment.
If you are in this kind of situation, this group suits you.
You will need regular guides that help them know what to do with their children.
This is a group with regular guides, free eBooks on raising your late talker.
#2. Late talkers and undiagnosed children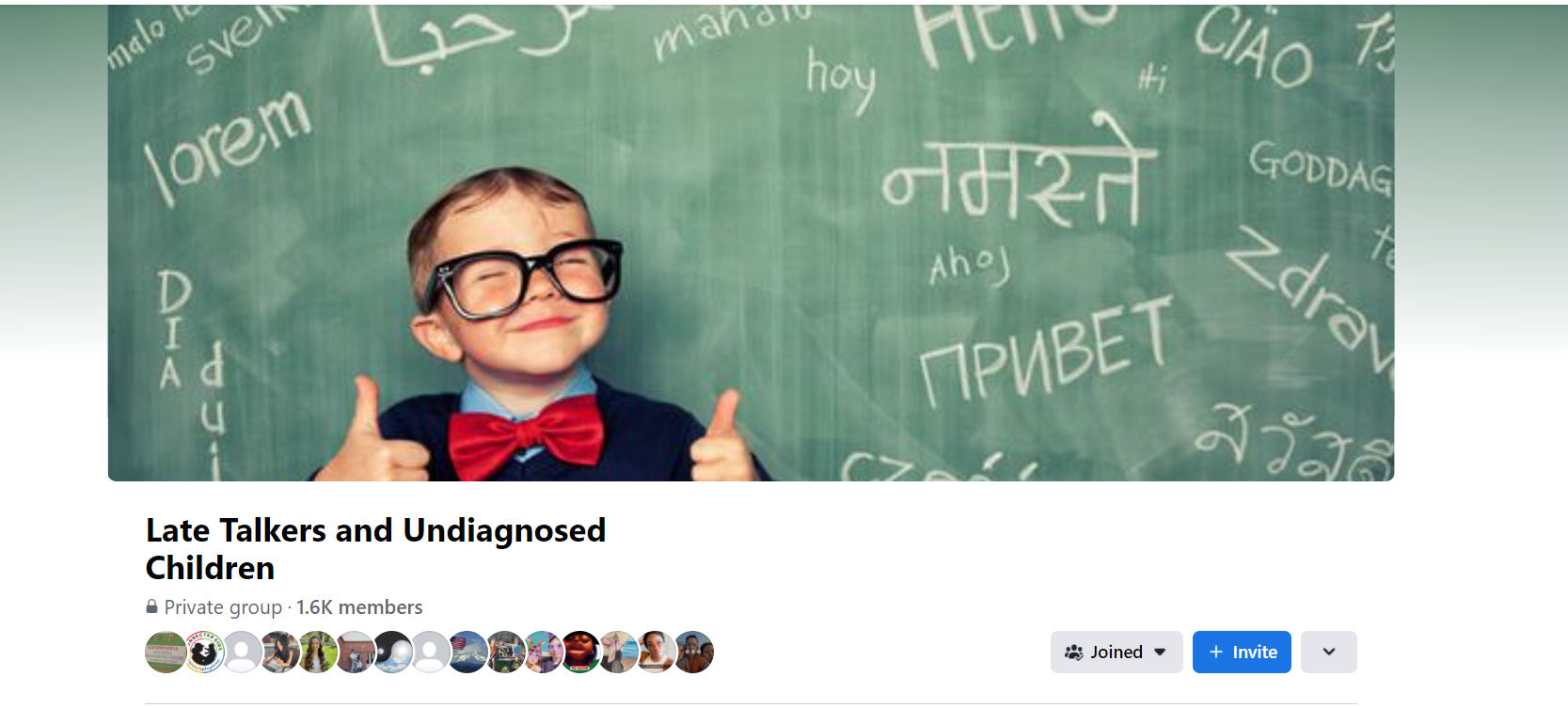 With over 1600 members, you will most likely find members of your tribe.
Here, you will find parents whose children have already been diagnosed as speech delayed and those who are still waiting for the diagnosis. Strategies on how to do speech therapy at home will be discussed.
You might also find one speech pathologist here and there sharing their knowledge with the parents.
One thing that I love about the group is how parents freely share images and videos of their children in their language development journeys. It is a plus for anyone new into the group to learn and feel part of a wider society.
#3. Parents of Children with Speech and Language Delay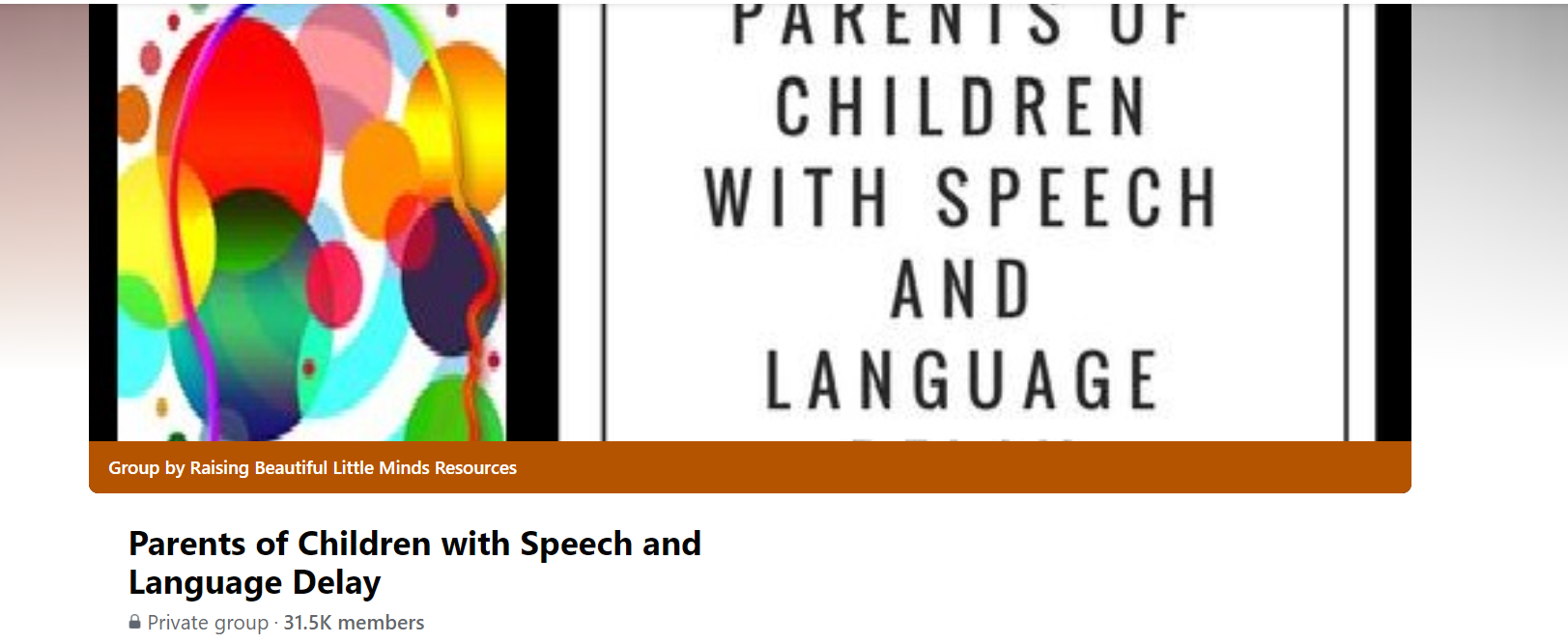 With over 31500 members, this is another group that you will enjoy being into.
It is composed of parents whose children have already been diagnosed as late talkers. Parents are therefore sharing strategies on how they can help their children get better with their expressive and receptive language.
It was in this group that someone recommended that I take my speech delayed son to preschool and, fortunately, this really helped in getting the boy to be more expressive.
From the same group, I also learnt how bad too much screen time can be on a toddler. Someone advised that I should not be having my son getting more than 1 hour screen time per day if he is to develop his expressive language normally.
#4. CHERAB Foundation for apraxia, autism, speech disorders, late talkers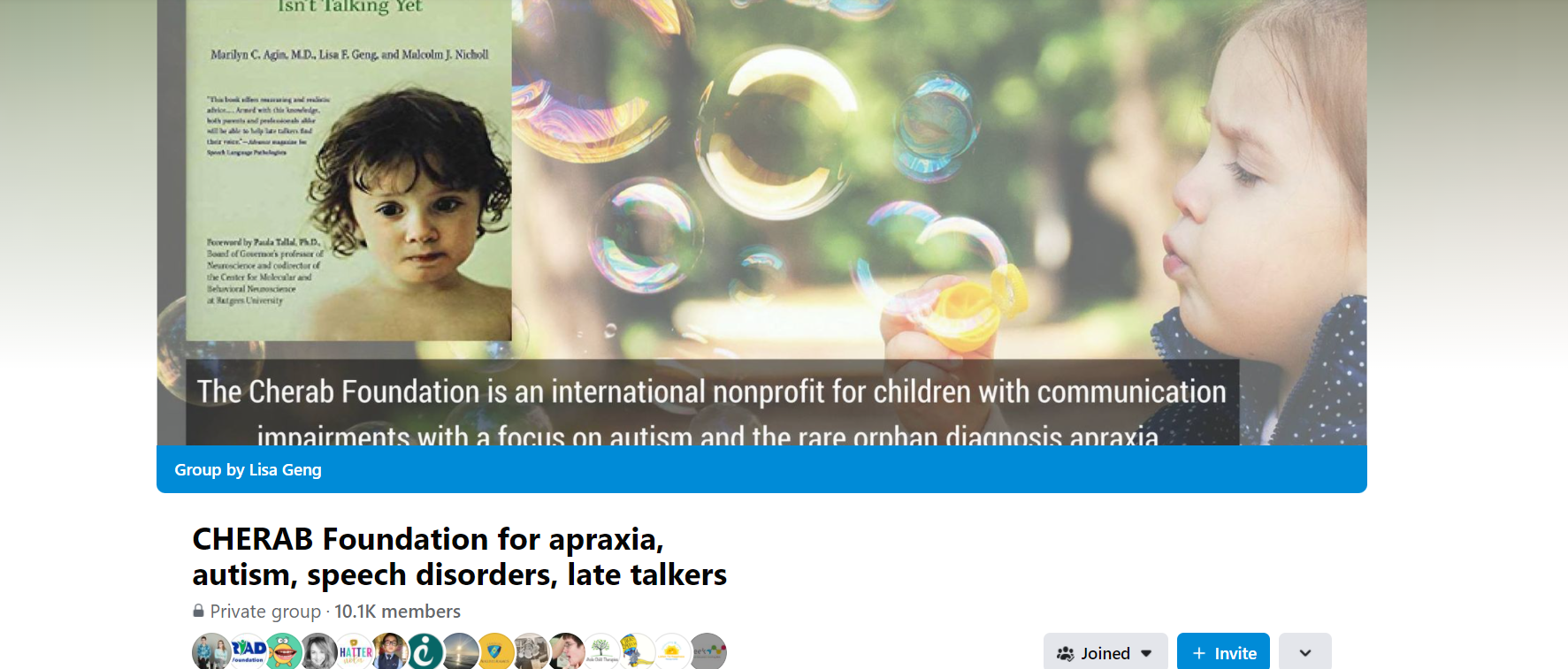 As the Facebook name suggests, this group encompasses parents whose kids have speech delay, apraxia and even autism. Strategies shared in the group therefore could be of help to parents whose children have one of the above disorders.
The group has around 10,000 members.
In conclusion, our hope is that you will find at least one Facebook group to join that will help in strategizing how to raise your late talking toddler.