Touchscreen tablets and smartphones are as important as toys for nonverbal children with autism. Parents and educators are changing how they are teaching their children communication and daily skills with technology advancement.
If you need an app for nonverbal communication, the market is saturated with special education apps. These apps target all kinds of disabilities. However, it is overwhelming to find the best app for your child. Luckily, this article compiles the best autism apps for android users.
The app has augmentative and alternative communication (AAC) intervention for non-verbal children with autism, physical or mental problems that do not allow them to talk on their own. From the app, you can choose symbols from the online library or make your own symbols.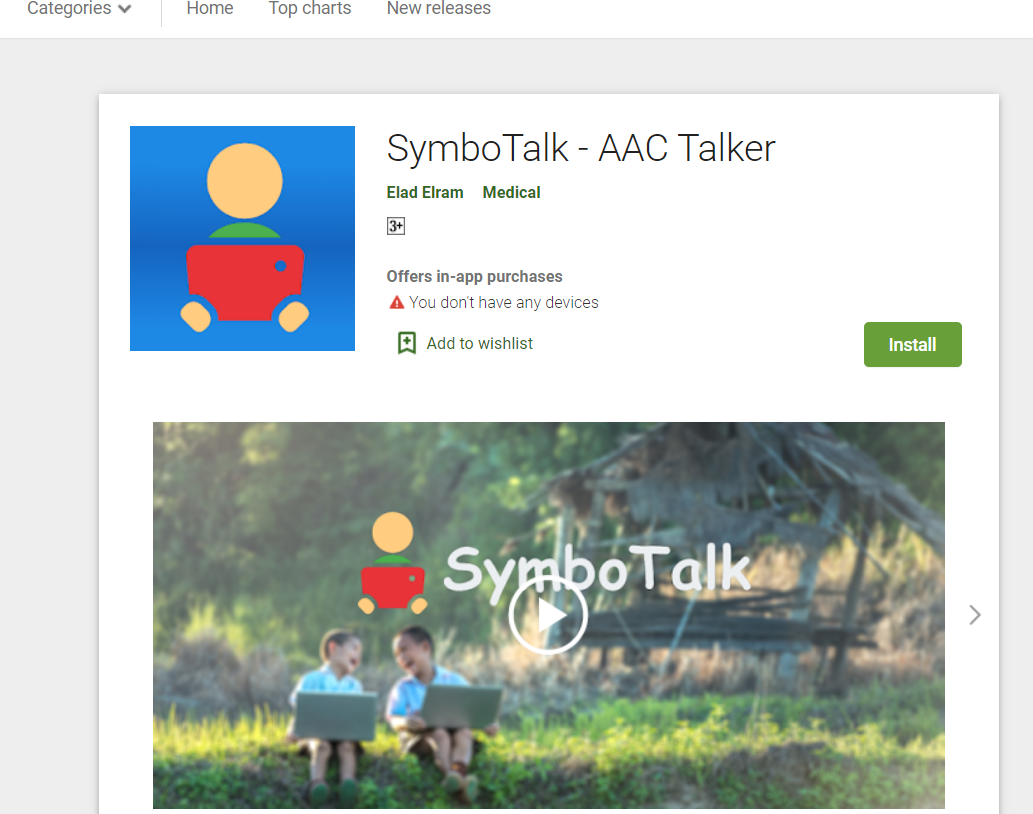 When you click on a symbol, the app reads it aloud. Also, there is an option to read it into the sentence. You can use this application to talk for you. Moreover, you can record your own audio for symbols. You don't need to be online to use the app, it has full offline support.
This app is adaptive with special words to strengthen language, communication, and literacy skills. This app is simple to use with easy-to-understand flashcards which contain audio accompaniment. However, the app has adaptable options making it user-friendly.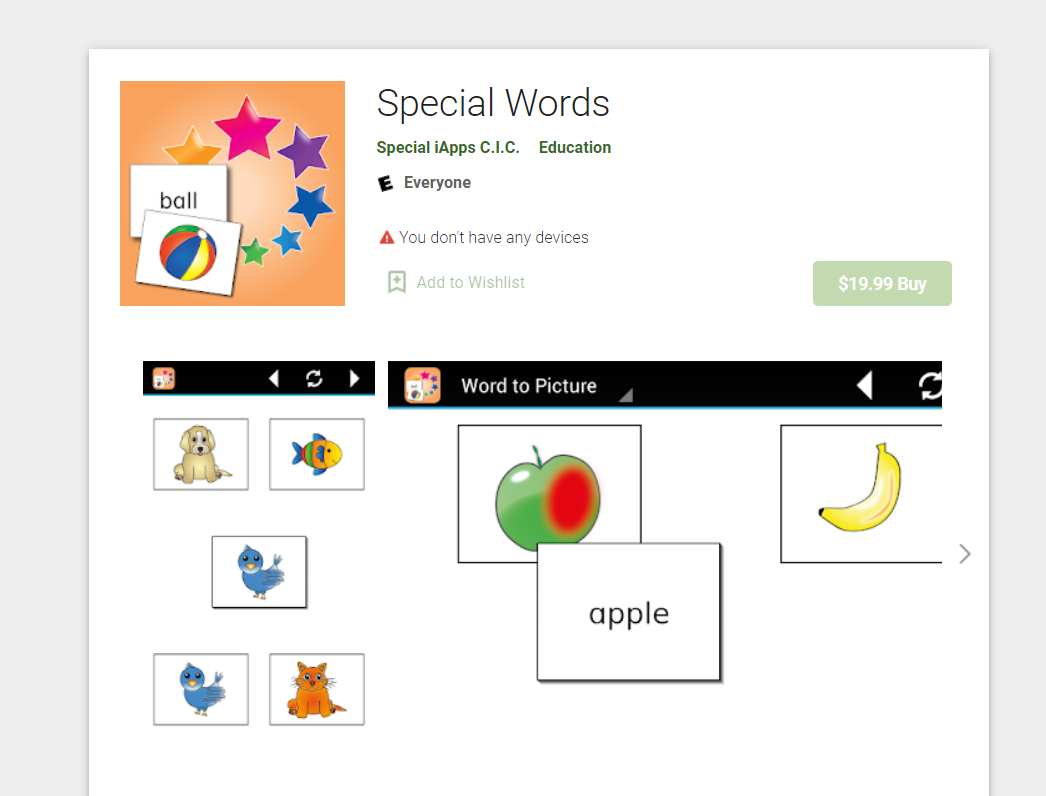 You can select your fonts and text sizes, incorporate your own voice and audios, change animation speed and also create your own flashcards to cater to your child's personalized interests. However, this app is not free.
This free app was founded by Zafer Elcik who was inspired by his brother, diagnosed with autism at age 2. He did this after testing several special education apps. Zafer Otsimo app is effective, fun, safe, and free for all.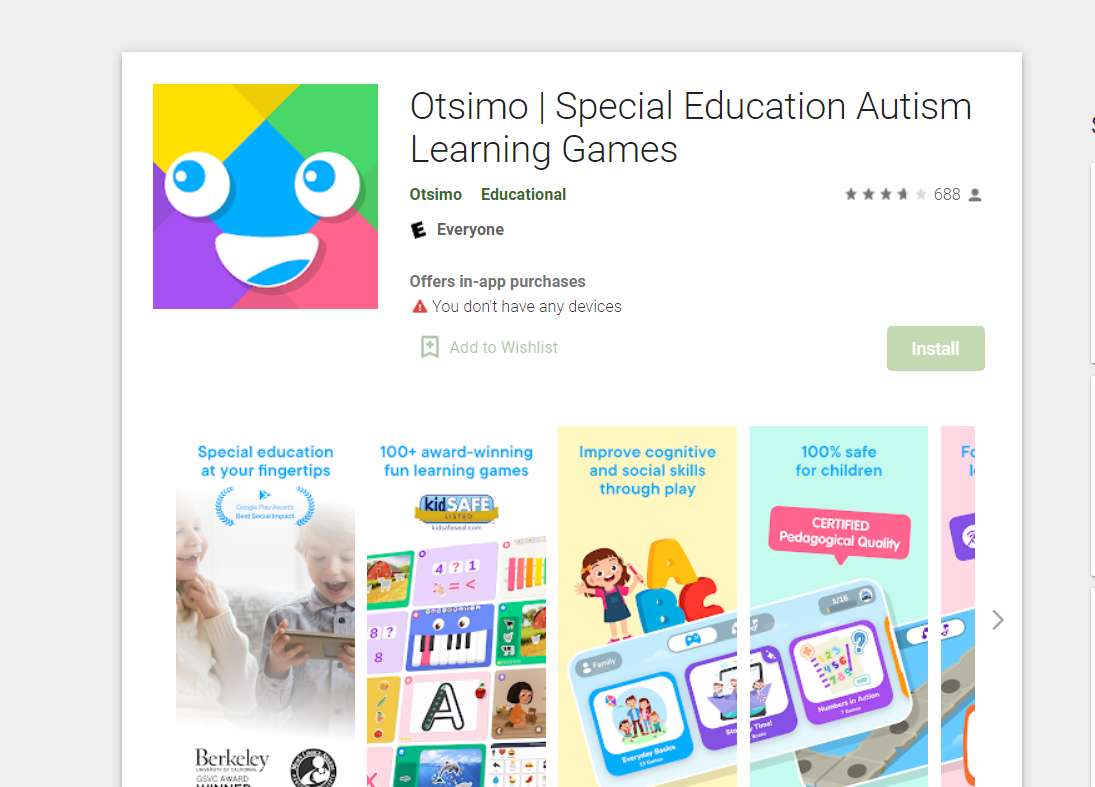 The app is developed on the Applied Behavior Therapy foundation, one of the hallmark children with autism intervention. The app has more than 80 games that teach colors, numbers, words, and emotions among the many skills. Whereby the app employs speech therapy and Augmentative and alternative communication(AAC).
Moreover, the app adapts every exercise according to your child's progress, where each game is unique to the user. The app features many play mechanics; each topic is taught differently depending on your child's learning style. Again the app analyses your child's performance daily, weekly, and monthly.
Camp discovery pro app is designed by ABA experts. The app has a suite of lessons on counting, letters, numbers, shapes, and many others. Your child is rewarded for every correct answer with their favorite animation choice, while the lessons are followed by fun mini-games.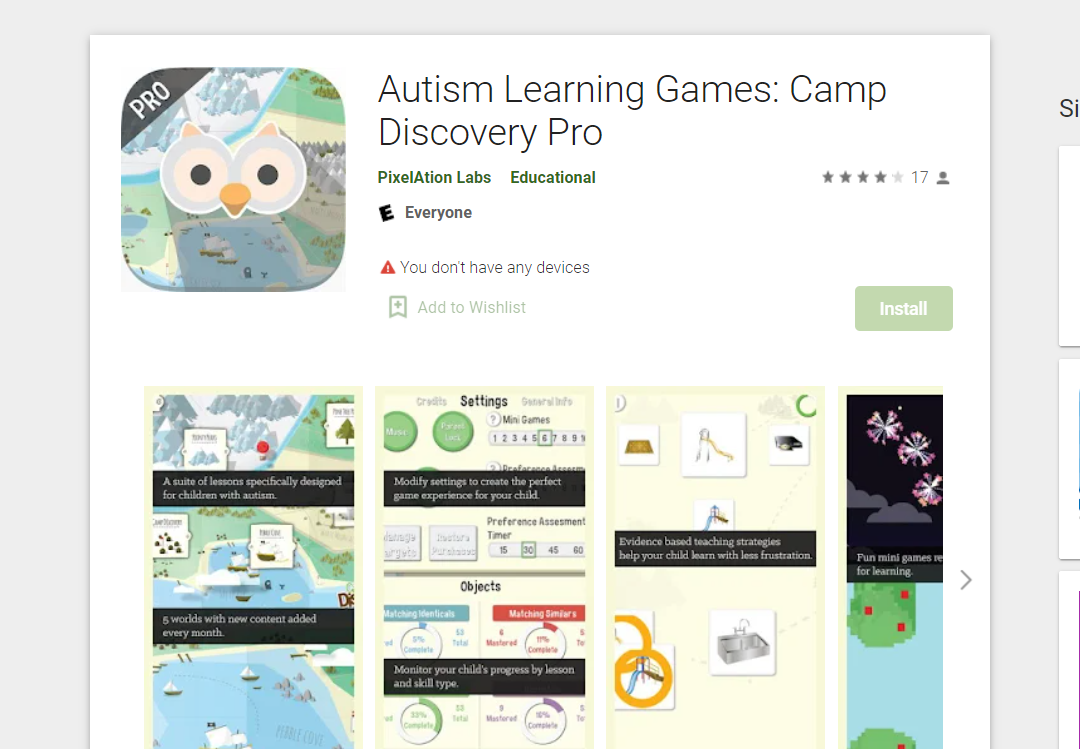 Besides, you can track your child's progress with graphs; easy to read. You can also customize the app setting to get supportive procedures. Moreover, your app is frequently updated with new content to keep it up to date.
LeeLoo is among the best non-verbal apps that help non-verbal kids to communicate with their teachers, parents, and friends. LeeLoo app is developed with AAC and picture exchange communication system (PECS) principles. These principles are very crucial for autism therapy and autism treatment in communication.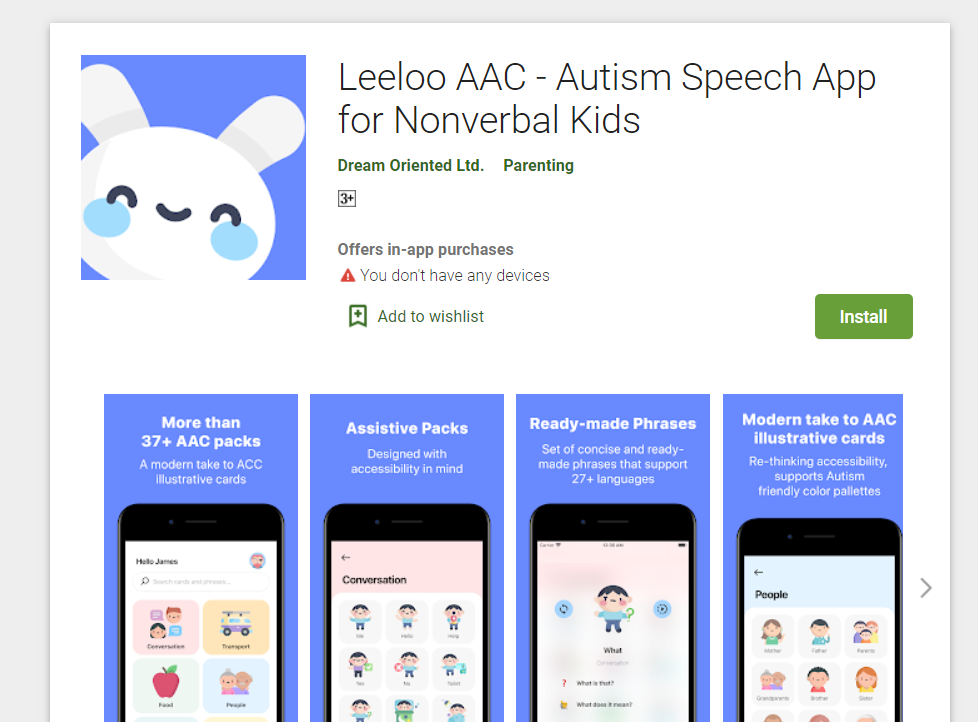 The app is designed with voice capabilities, so every card you pass through will reveal phrases options to be read by a text-to-speech robot. You can choose your favorite voice from more than 10 voices you like in AAC. The card has pre-configured and tested tests for pre-school and school-going kids.
Besides, you can customize the app to suit an adult suffering from a similar disorder or other spectrum disorders like cerebral palsy, speech apraxia, aphasia, down syndrome, Angelman syndrome, ALS, and MDN.
This app is designed to aid individuals struggling with speech difficulties to communicate their needs more easily. The app is very intuitive and easy to customize. Talk wishes is the best non-verbal autism apps, which is user-friendly with an easy-to-use design.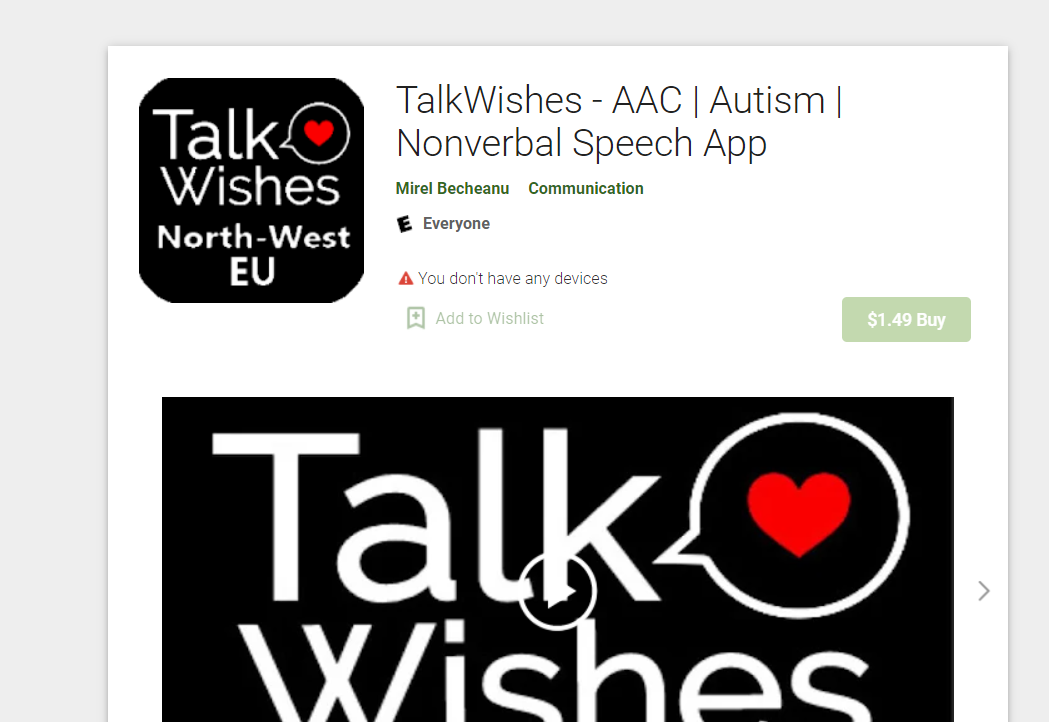 With the help of your speech therapist, you can use this app to aid communication with individuals having a condition that involves speech difficulties or autism spectrum disorder symptoms.
JABtalk is among non-verbal autism app which can also be used by adults to communicate. JABtalk app is an easy-to-use and effective Augmentative and Alternative Communication device recommended by Speech therapists.
This app combines personalized images and voice with a simple-to-use interface, to deliver speech solutions in a fun and easy way to learn. The app is also suitable for stroke patients, special needs children, speech-language pathologists, toddlers, and others.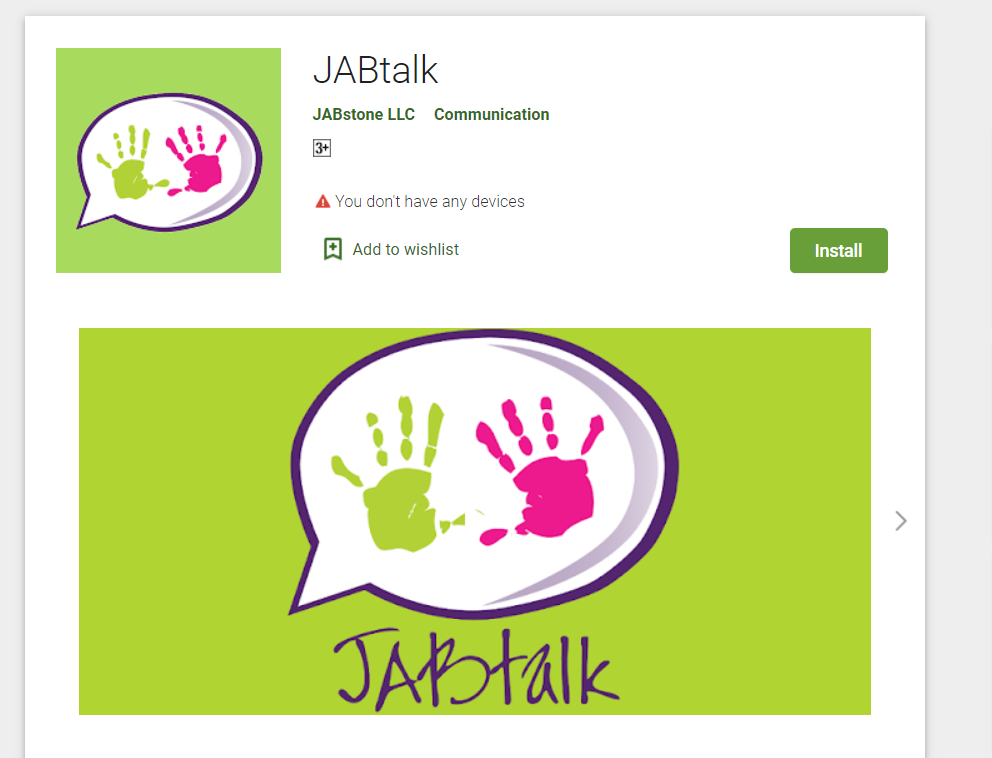 JABtalk application has amazing features like; the ability to build sentences from words, ability to resize and rearrange pictures. You can also capture pictures from your device camera directly, and import audio files from your memory card. The app has a backup and restores data feature to preserve your settings after changing your device.
Using the I Can Communicate App, you have the option to type in your message, making it easy to communicate. Again you can also choose to use pre-programmed messages buttons. If your child or user cannot type.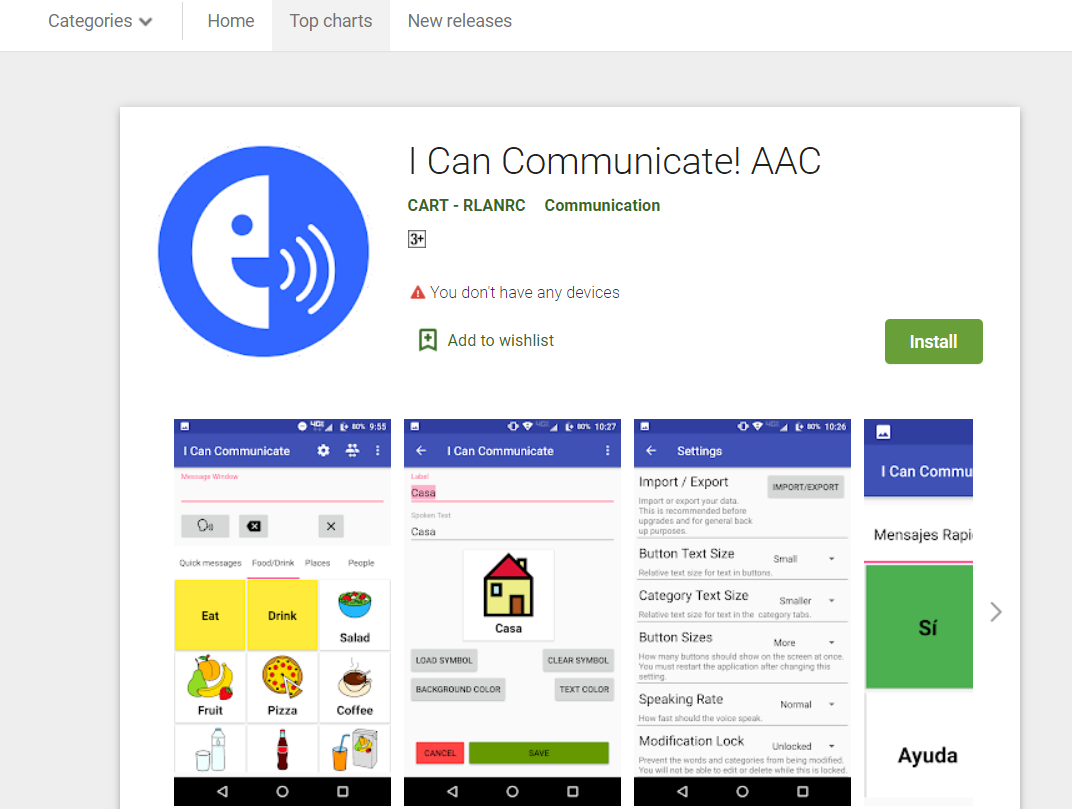 Also, the app has preprogrammed messages for quick talking. Moreover, you can lock the app to prevent further app customization when need be.
9. Voice4U
Voice4U is a good app to help bridge the communication gap. Helping you understand your child's needs and wants. The application is simple and consists of many fun and memorable images that can help your child improve their language.
The application has amazing features; you can create your own icons with your photos and voice, make and share delicious recipes, or even create visual schedules. Again the app is easy to use.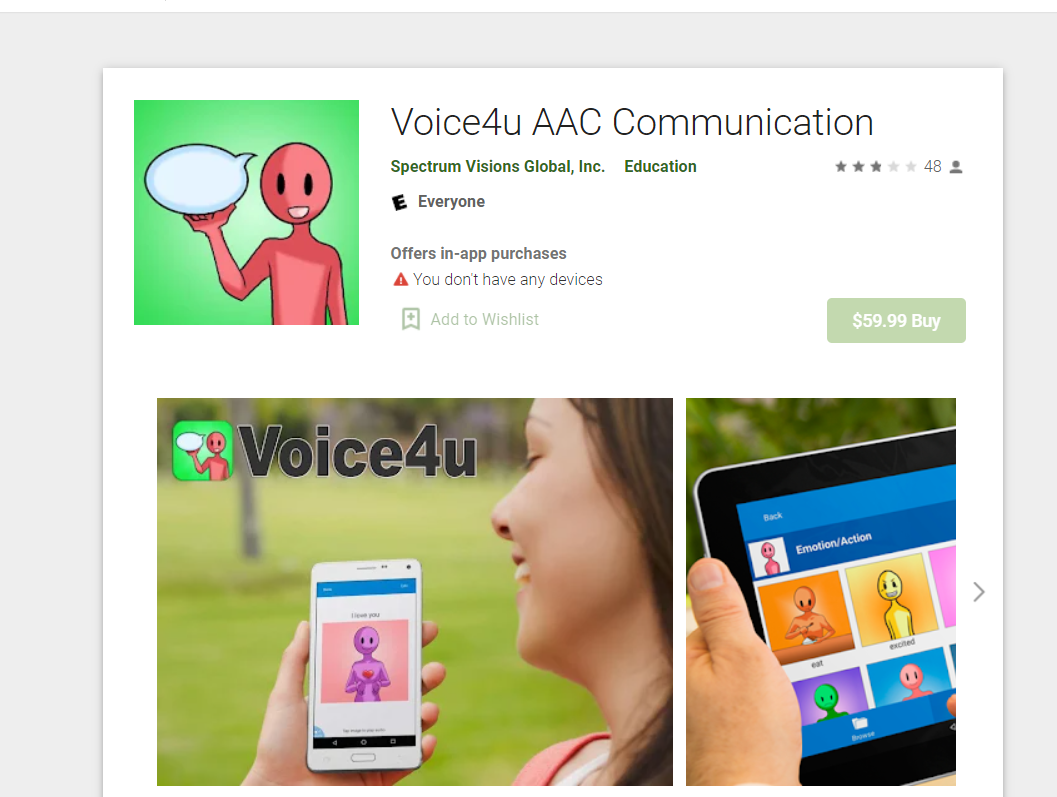 Autism is not the only cause of speech difficulties. There are many reasons why people will be struggling with communication. Other reasons could be; language barrier, stroke, traumatic brain injuries, and many others. Hence causing a communication struggle for both the individual and the people around them.
Fortunately, the market is flooded with many applications to help you communicate with your child and loved one. Ranging from free-to-use apps while others you have to pay for. Hopefully, you will find help from the list above. These apps will ease your communication while they are convenient to use.