I have to admit this; that I a movie fanatic. Anytime that I have free time, I will catch a movie or two. But they have to be about autism.
So since 2020, I have been working from home. This has created large chunks of free time and during this period I have used it to watch and re-watch movies and series about autism.
I have compiled four that I loved and would like you to watch.
Top Autism Movies/Series on Netflix 2022
Claws (Series)
Atypical(Series)
A boy called Po(Movie)
The Good Doctor(Series)
God Friended me (Series)
One thing about movies and series is that they help us relate with the real world. They are a true reflection of what happens out there.
It would therefore be a good thing if you were able to catch a movie about autism since this way, you will see that you are not alone with dealing with the problems of autism spectrum disorder.
At the same time, movies provide some very much needed humor and entertainment. So if you are looking for movies about autism either on Netflix or elsewhere, he is a list of some good ones that you could think of catching the next time you are free.
Claws
The series follows the main character Desna Simms and her group of girls trying to be bosses doing nails, making money and having a blast. Interestingly my favorite character revolves around her brother Dean who is a highly functioning autistic.
Though socially awkward Dean is super smart and literate, to the point he has an admirer from Desnas' crew.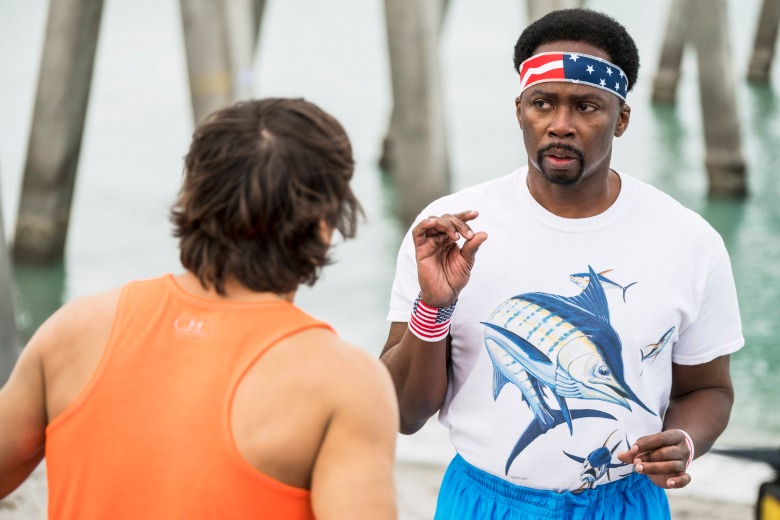 Over the series we see flashbacks of Dean being bullied and laughed at in school. However throughout the years of being by themselves Desna and Dean have found ways to communicate and rely on each other. Dean goes on to push his limits try out stripping which he excels at.
2. Atypical
The series Atypical follows the life of one Sam Gardner who is a high school kid who is looking to start having a social relationship with girls.
He wants to be independent and it is funny how he insists that he is his own man and no one should try to control him. But as we all know, people living in the autism spectrum disorder really need help from their family members as well as friends who are surrounding them.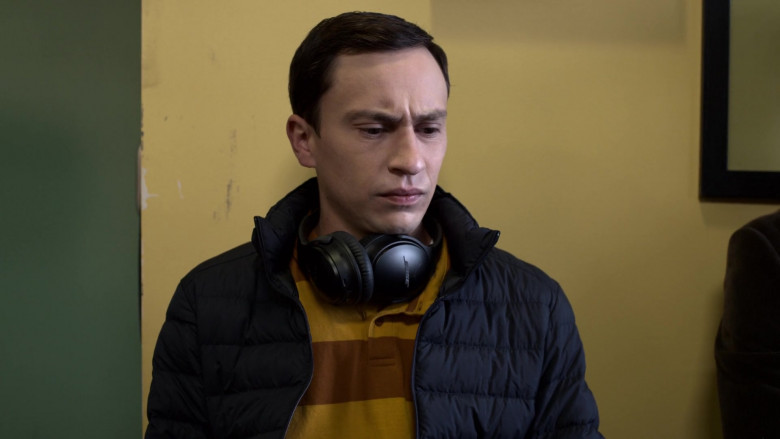 Sam Gardner is also a highly functioning autistic and we can only admire his mastery of biology as well as his fascination with life in the poles; of penguins and the ice.
Over the last weekend, my spouse was out shopping for movies and he came across a Netflix series about autism called Atypical. The young man selling at the movie shop knowing how passionate I am about working with autistic kids recommended that my husband gets the series for me. And so, he was sold; he bought it and brought it to me.
And so the entire Sunday afternoon and the whole of Monday saw me seated at my couch binge watching the Atypical. Though I felt that the script was based on so many stereotypes about autism, I could not help love the character of Sam, an intellectual, honest kid who is so much resilient on having a normal relationship with girls, just like his fellow teenagers in school.
Atypical Review: Movie About Autism on Netflix
Atypical is a 2017 series about Sam Gardner, a teenager with autism who is on the quest to get a girlfriend. The proposition that he should start dating comes from his therapist, Julia Sasaki. And so Sam gets excited and starts looking for a girlfriend.
As you would expect, it is awkward. Though Sam is a highly functioning autistic, he has problems with social interactions. He is not able to read nonverbal cues or understand figurative language.
To him, everything should be understood literally. He is also bad at small talk and the only thing that he thinks he should be telling his dates is his research on penguins and the Antarctica.
Sam, just like any other autistic kid shows all signs of mind blindness. He is not able to empathize with his 'practice' girlfriend Paige and tells her that he does not love her in front of her entire family when they are dining. He also brings a rather embarrassing topic when his girlfriend gives him a handjob during a school party infront of his parents and their family friends.
The series writer Robia Rashid said that he worked with Michelle Dean, a professor of California University who once worked at UCLA's Center for Autism Research and Treatment.
Criticism of the Atypical
After going through season 1 of this Netflix series, I cannot wait to watch season 2 which I plan to do next weekend after this week's work. However, I have been going through some criticism of the movie and so many people living with autism are against it. There are those claiming that it is nothing but another movie based on stereotypes about autism. There is also this class of people who feel that the movie would have been better had they included autistic people in the leadership roles of the movie for example in scripting the concept or even directing it.
While I feel that their opinions are good, this does not in any way make me hate the movie. It is a great attempt and will provide great fodder for people looking to learn about autism or even for parents with autistic kids who want to get assurance that their kids will one day be able to make meaningful social interactions.
Having said that though, I feel that the world out there has made autism look like a comedy. Everything about people with autism is seen as a laughing matter and that we should all laugh at Sam's lack of social skills, his awkwardness when trying to date girls, the way he is honest when talking about sexual topics even in front of his parents. Actually, Atypical is categorized as comedy series which makes me a little bit uncomfortable knowing that autism is a serious issue that should be covered in a rather serious film.
Things that I picked up from the Series, Atypical
Elsa Gardner is in a support group where they meet regularly and discuss the progress of their children. The support group is so great that they are able to confide in each other as well as help each other out.
It is good when both parents come in to help raise an autistic child. At first Doug Gardner was ashamed that he had an autistic child. We even learn that he had not told his close workmate that his son, Sam was autistic.
The importance of person first before disability language comes out clearly when Doug goes to one of the support groups and he is corrected when he refers to Sam as just 'autistic kid'
Parents with special needs children need to create time to self-love themselves. Elsa sneaks away from the house from time to time and goes to a dance class and even a bar later on to cool off.
Siblings who have a brother or sister with autism play a major role. We see Sam's sister as a responsible kid who guards over her brother as well as carry his lunch money.
It is important that when you have a special needs child to inform the surrounding community of the specialty of your child. When Sam has meltdown after being turned down by his therapist, Julia, the bus driver calls the Gardners since he has their contacts and knows of Sam's condition.
As a parent with an autistic kid, you need to stand out and fight for the rights of your child. Elsa is so vocal and demands that the local store respect the rights of people with sensory processing disorder by having quiet and dimly lit changing rooms. She with Paige, Sam's girlfriend, are also pivotal in having the school organize the Silent Dance where students dance to music in their atypical headphones so as to include Sam who cannot stand loud, blaring music.
The theme of sharing and handing down autistic toys comes out clearly. We see Elsa consulting with Sam as they decide to give away some feelings game that they had bought for Sam when he was five years old.
3. A boy called Po
The story follows the life of a boy named Po, Patrick in full, and that of his father who is an overworked engineer whose work colleagues seem not to appreciate his work or the odds he has to beat while raising his special son. Po's mother has passed away after suffering from cancer and Po does not understand that she has indeed departed. So he keeps asking his father about her. His father is at loss on what to tell him.
From his conversations with other people, Po's father says that Po loves Mathematics so much that he is able to solve problems that he himself would not be able to solve while he was in college. We also see a scene where Po is delving and reading out to his father the Wall street Journal. His father is bored and he dozes off but Po continues in his reading.
Po is always preoccupied with his imaginations. He has this secret place where he travels to in his imagination. All he needs is this veil that belonged to his mother that he needs to cover his face with and travels to this dreamland. At one time when he is taken to a facility, he travels to this secret place so often that he is almost unable to relate with our real world.
From the movie we see the struggle of parents raising kids on the autism spectrum disorder. It gets even harder when it is a single father doing the work.
4. The Good doctor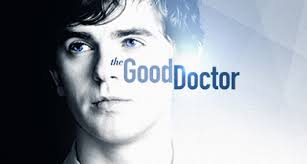 One movie that will make you love the ingenuity of highly functioning autistics is the movie The Good Doctor. For lack of a better word, the starring in the series is an autistic savant. The young doctor, Dr Shaun Murphy is always accurate in his works that the medical staff at the hospital where he is employed at always consult him. At times, he will not respond to them. At others, he is not able to relate with them at all since he has mind blindness. Dr. Shaun is brutally honest and at one time tells Dr. Nel Melendez that he is arrogant to the surprise and embarrassment of everyone in the operating room.
I liked the way the character was introduced and hired into the hospital. On his way to the interview, he rescues an accident patient. It is clear that most of the people in the interviewing panel, especially Dr Marcus Andrew does not want to hire some autistic surgeon. It is only the president of the hospital Dr. Aaron Glassman who wants Murphy on the team. Marcus is surprised why they would even consider hiring someone who would not keep time to an interview.
Someone admiring the ingenuity of the young doctor films the scene of him saving an accident victim and posts it on YouTube. The hiring panel at the hospital is impatient. And then someone happens to see the video and they are awed by the ingenuity of the young lad, his mastery in surgery as well as his compassion for the sick.
He is hired.